Select your state and find out more
Build your business with the support from a trusted brand.
Dymocks Tutoring, now franchising.
Dymocks Tutoring
Owned and operated by one of Australia's oldest and most trusted brands, Dymocks has been helping Australians to build knowledge and literacy for over 140 years.
Dymocks Tutoring began in 2019 and has built a reputation for helping students to Maximise their marks and achieve their potential in the classroom.
We work with high achieving and personable tutors who can help your child succeed by providing individualised and personalised support, whether in a small group or 1 to 1 setting online or in one of our learning hub locations.
Experience education another way
23%
the average improvement
reported by our 2019 HSC
graduates
99%
of students say their
confidence improved
significantly
99%
of students say their
studying with Dymocks
Tutoring made school easier
I was doing well in most subjects, but found there were a few subjects I could use a bit of extra help in. After coming to Dymocks Tutoring I feel a lot more confident, especially in Maths. I used to hate integration and calculus, but now it's working for me!
My grades have improved throughout Year 12. I've found that Dymocks Tutoring has really supported me, especially with their resources, notes and access to teachers. Dymocks Tutoring has really helped me become a better learner.
The environment is very laid-back, so you can focus on what you're doing and be relaxed while you're studying. It helps a lot. My tutor for Legal Studies, Mohan, is great. He really helps you understand the concepts and ensures if you have any questions that they are explained.
I went from getting C's and B's to A's in English so Dymocks Tutoring has definitely helped a lot. I really like how they teach to the syllabus. When I go into class, I know that what I've learned at Dymocks Tutoring is going to directly correlate to what I'm learning at school.
I've seen an improvement in marks in Physics, Chemistry and English since coming to Dymocks Tutoring. The tutors are really helpful, they help with assignments and they give really good feedback. I'm more confident putting my hand up in class.
4.7
We've helped 1000's of students

maximise their marks
Welcome to Dymocks Tutoring, one of the most trusted tutoring centres in Sydney. Whether you are looking for courses to improve your child's marks or help them catch up, we're here to help. With both small groups and private tutors, we have an option that is right for your child and budget.
Maximise your marks
Small group or private tutoring for grades 3-12 in NSW and Victoria — helping you to get ahead in class! Our students, on average, increase their marks by 23%, which makes our tutoring a stress free way to help your child get ahead. Learn more about our comprehensive support programs online and watch as your child's grades reach new heights with the assistance of our world-class tutoring in Sydney and Melbourne.
Learn more about Dymocks Tutoring in Sydney
At Dymocks Tutoring, we provide great quality educational support, resources and homework help to all of our students. Dedicated to helping your child see the best possible academic results, the team of tutors at Dymocks Tutoring in Sydney follow a rigorous program of ensuring your child understands the content and then has the opportunity to practice and perfect. With this approach, our students improve on average by at least 23% and develop the confidence to get the marks they deserve.
If you are looking for a tutor in Sydney, look no further than Dymocks Tutoring. With comprehensive online courses and one-on-one private tutoring support options for grades 3-12, there is no better way to jumpstart your child's academic success than by investing in our student-focused programs.
To learn more about our tutoring centres in Sydney or for questions regarding course pricing, please feel free to reach out to our team today. We look forward to helping your child maximise their marks with our expert, high-achieving tutors.
Frequently Asked Questions
What type of tutoring is available?
We specialise in small group tutoring which allows us to be an affordable tutoring option whilst also giving you or your child the individualised attention to help maximise their marks. For students that need more personalised attention or are struggling to grasp a specific topic we also offer Private Tutoring. You can access a free trial lesson for our group sessions by clicking here.
What type of device or software do I need?
If you are an online student we recommend that you have access to:
A laptop, desktop or iPad are all fine to access your classes – we do not recommend using a mobile device as this will not be a big enough screen to get the most out of your lessons and we use different software during the lessons, so having a larger screen allows students to navigate between systems.
A stable internet connection
If you are a maths or sciences student – it is advisable that you have a touch device and stylus for easy use of online whiteboard and drawing activities including writing equations and workings.
For in hub classes we recommend students bring a device to classes so they can access the in-class quizzes and do our online survey and tutor reviews.
Do you teach my state's curriculum?
We currently operate in Victoria and NSW, though we teach the Australian curriculum, the way this is taught does vary from state to state. For Grades 3-10 we are able to privately tutor students from states outside of NSW and VIC.
Our content is mapped specifically for the Victorian and NSW variations of the curriculum. We also specialise in HSC and VCE tutoring and have created content that meets state requirements for these exams that focuses specifically on the state-specific texts and requirements.
Where are your learning hubs located?
We currently operate physical locations in Burwood and Parramatta in Sydney. You can view detailed information about our learning hubs here. We also operate online lessons for NSW and Victoria.
We are rapidly expanding our operations and intend to open many more physical locations. We are also looking for interested franchisees to open more regional locations. If you are interested in becoming a Dymocks Tutoring franchisee – click here.
What is the cost of tutoring?
Our group tutoring prices are at.
$26.00 per hour for primary students.
$32.00 an hour for high school students.
$37.00 per hour for senior high school students.
Private tutoring starts at $65.00 per hour.
Should I enrol in a small group or private tutoring?
We recommend small group tutoring as our preferred method of tutoring. The benefits of small group tutoring are that it is
Cost effective
Allows kids to learn from and engage with other students in a small controlled group environment.
Builds confidence in answering or asking questions around their peers.
We recommend private tutoring for students that are at a remedial level or need additional support on a specific topic or subject.
To find out more about private vs small group tutoring click here.
Are there discounts available?
We periodically run promotions that can involve a discount for new students that have not previously been enrolled. For existing students, we offer an automatic enrolment discount of 10%.
My child is advanced, what are my options?
For kids who are advanced, we have an excel stream. Our excel stream classes require approval from the tutor to enter and run at a faster pace, with more extension questions and activities covered. We recommend advanced students enrol in the excel stream classes. Excel classes are available from grades 3 – 10 excluding grades 4 and 5 where excel classes are replaced by Selective Schools preparation classes.
My child is falling behind at school, what are my options?
For kids that need remedial study, we recommend one-to-one private tutoring sessions to help them to catch up with their cohort.
Once a child is more confident in the area they have been falling behind in – they are encouraged to move to small group classes in our success program, which follows the Australian curriculum.
How do I get started with Dymocks Tutoring?
To start your lesson with Dymocks Tutoring – you can enrol directly into a class online or in hub using our online booking form here OR you can test us 100% obligation-free through our free trial lesson, to make sure we're the right fit for your child before you enrol.
What is Study Max support and how do I access it?
Study Max support is our one-to-one homework help. Enrolled students are able to book up to an hour a week of help (30 minutes per enrolled subject and 15 minutes for subjects that students do not tutor for at Dymocks Tutoring). Study Max support is booked in 15-minute sessions with our Study Max support tutors.
We recommend booking Study Max support to go through tutoring homework and questions, to get feedback on essays or written responses or to get help with school assignments and assessments.
To book a Study Max session please click here.
Ready to try a better way of learning?
A Competitive Advantage
Online support and state of the art technology ensure our students are ahead of the curve. With a laser focus on student experience and results, we ensure you're maximising your marks.
The real difference between Dymocks Tutoring and our competitors is that our focus is on you. We ensure that we get weekly feedback from you so that we can adapt lessons and materials and provide the best student outcomes possible.
Doing things differently
At Dymocks Tutoring we pride ourselves on doing things differently. Small groups with real-time feedback from our engaged tutors mean you get the attention you need and that each week you are improving.
We believe that quality tutoring is more than just sitting in a classroom, it's about creating an environment that enhances the student experience and outcomes, and at Dymocks Tutoring, that's exactly what we do.
Meet our Tutors
Tutors Biology, Maths and English
Maths, Chemistry and Business Studies Tutor
B.Ed (Secondary)/B.A. (Hons)
Larissa achieved an ATAR of 98.00
Tutor – Maths, Biology and Chemistry
Tutor – Business Studies and Legal Studies
MBA, LLM, LLB (Hons), B.Sc. (Psychology), Grad.Dip.Appl.Corp.Gov., GDLP, Dip. Professional Counselling
English, Math and Physics Tutor
ATAR 97.5; Bachelor of Science
English and Legal Studies Tutor
99.40 ATAR; Bachelor of Arts and Advanced Studies (Dalyell Scholars)
95.95 ATAR, Bachelor of Advanced Science (Honours)
Tutor – English, Biology and Legal Studies
ATAR 94.8, Bachelor of Engineering Honors (Biomedical Engineering)/ Bachelor of Science (Medical Science)
Tutor – English and Physics
ATAR 98.55, Bachelor of Science / Bachelor of Arts
Tutor – English, Maths, Physics and Chemistry
ATAR 99.70, B.Engineering Hons.(Mechanical/Space)/B.Science (Comp. Sci.) (Current)
Tutor – English, Maths, Chemistry, Physics and Business Studies
ATAR 98.45 – Bachelor of Laws (Current)
ATAR 94.85; Bachelor of Advanced Science (Hons.) – Physics, Mathematics (currently studying)
ATAR 98.7; Bachelor of Philosophy – Science (Honours) (Current)
Tutor – English and Maths
ATAR 94; Bachelor of Education (Secondary) and Bachelor of Arts
Tutor – English and Maths
ATAR 97.45; Bachelor of Commerce and Bachelor of Laws (Current)
Tutor – English, Economics & Legal Studies
ATAR 98.9; Bachelor of Bachelor of Economics and Bachelor of Laws (Current)
State Ranking Undergraduate
ATAR 98.85 – Honor Roll recognition for being an all-rounder
ATAR 98.5; State Ranker in English; Bachelor of Fine Arts (Theatre)
Tutor – Biology, Chemistry, Math and English
ATAR 98.60; Bachelor of Veterinary Biology/Doctor of Veterinary Medicine
Tutor – English, Maths, Economics & Legal
ATAR 99; State Rank – Legal; Bachelor of Commerce / Bachelor of Laws
ATAR 95.5; Bachelor of Commerce / Bachelor of Advanced Studies
Bachelor of Commerce (International Business)
Tutor – English & Legal Studies
ATAR 99.75; Bachelor of Psychology (Honours) / Bachelor of Law UNSW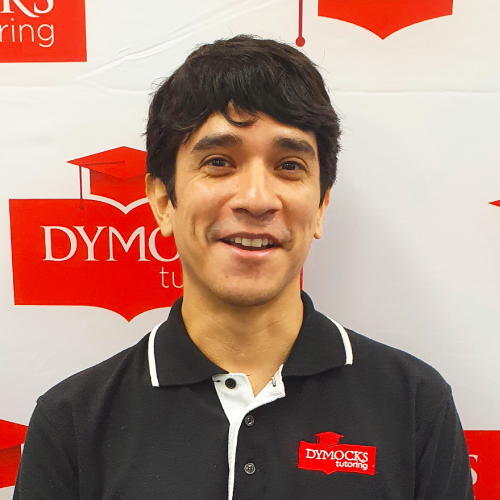 PhD in Evolutionary Biology
99.65 ATAR – All Rounder; Bachelor of Commerce/ Bachelor of Advanced Studies (Finance and Financial Economics)
97.85 ATAR – Caltex All Rounder; Data Science and Decisions
96.35 ATAR; Bachelor of Arts
Tutor – English, Maths, Economics & Legal
ATAR 99.75; State Ranker (Legal Studies); Bachelor of Laws / Bachelor of Economics (Current – University of Sydney)
ATAR 97.40; Bachelor of Medical Science/Doctor of Medicine
Bachelor of Arts (English & Creative Writing); Master of Research (English) and Master of Teaching (Secondary)
Tutor – Maths & Chemistry
ATAR 97.65; Bachelor of Applied Science (Diagnostic Radiography)
ATAR 95.30; Bachelor of Advanced Science Honours at UNSW
ATAR 97.85; Bachelor of Actuarial Studies/Advanced Math (Honours)
ATAR 93; Bachelor of Arts (English Literature and Modern History)
ATAR 94.85; Bachelor of Actuarial Studies and Commerce
Tutor – English & Legal Studies
Bachelor of Psychology (Honours) and Bachelor of Laws; ATAR 99.65
Tutor – Maths & Chemistry
ATAR 99.35; Bachelor of Science/Advanced Studies
ATAR 98.65; Bachelor of Science (Advanced Maths) (Honours) / Bachelor of Engineering (Electrical Engineering) (Honours)
Tutor – Maths & Chemistry
ATAR 99.15; Bachelor of Biomedical Science
Tutor – English, Maths & Economics
ATAR 99.75; Bachelor of Medical Science (Griffith University)
ATAR 97.95; Bachelor of Computer Science/Advanced Mathematics (Honours)
ATAR 96.35; Bachelor of Arts
B.A. (Hons) (completed), Master of Creative Writing, Publishing and Editing (current)
ATAR 98.30; Bachelor of Medical Science and Doctor of Medicine
ATAR 98.60; Bachelor of Advanced Science and Advanced Studies (Mathematics and Physics)
ATAR 97.90; Bachelor of Commerce and Bachelor of Laws
ATAR 94.9; Bachelor of Arts
Distinguished Achiever in 5 subjects; Bachelor of Medical Studies/Doctor of Medicine
ATAR 97.45; Bachelor of Diagnostic Radiography (Applied Science)
Bachelor of Arts (Linguistics) and Master of Speech Language Pathology
Bachelor of Animal and Veterinary Bioscience (1st Class Honours (A)); Masters of Teaching (Secondary)
ATAR 98.80; B. Computer Science/ B. Engineering (Honours) (Aerospace)
Bachelor of Arts- Honours (completed); Masters of Secondary Teaching (current)
Master of Research (International Macquarie University Research Excellence Scholarship)
ATAR 91.60; Bachelor of Commerce & Information Systems
ATAR 90.75; Bachelor of Nursing (Advanced Studies) at USYD
Tutor – Biology, English & Maths
Distinguished Achiever in 5 subjects; Bachelor of Pharmacy
Tutor – Legal Studies & Economics
ATAR 97.40; Bachelor of Fine Arts (Dance)
Tutor – Maths, Chemistry & Economics
ATAR 97.95; University of Sydney Business School Award for Economics
Tutor – Maths & Legal Studies
ATAR 99.45; Australian Defence Force's Future Innovators Award
Bachelor of Science Honours (Chemistry), Masters of Secondary Education (Physics, Chemistry, Science)
ATAR 98.8; Bachelor of Arts (English)/Bachelor of Laws
ATAR 99.85; Bachelor of Biomedicine
ATAR 93.7; Bachelor of Arts and Advanced Studies
ATAR 98.05; Bachelor of Data Science and Decisions (UNSW)
ATAR 94.7; Bachelor of Information Systems
ATAR 99.5; Westbourne Grammar Academic Award in English
ATAR 95.85; Bachelor of Arts
Bachelor of Science/Education
HSC Distinguished Achiever; Bachelor of Computer Science
ATAR 97.05; Bachelor of Science (Advanced Mathematics)(Honours)/Science (Computer Science)
Tutor – Maths, Physics, Chemistry
ATAR 98.15; Bachelor of Science (Mathematics)/ Computer Science
ATAR 98.15; Bachelor of Psychology (Hons) UNSW
ATAR 92.7; Brother Michael Johnson Award for Academic Excellence
Tutor – English, Maths, Business Studies, Economics
ATAR 99.2; Bachelor of Commerce/Bachelor of Aviation (Management) at UNSW
ATAR 99.75; Bachelor of Medical Studies/Doctor of Medicine
Tutor – Maths, Chemistry & Physics
ATAR 99.75; Dean's Commendation for Academic Excellence (UQ)
Tutor – Chemistry, Maths & English
ATAR 97.15; Bachelor of Engineering/Bachelor of Science
Tutor – Chemistry & Maths
ATAR 97.75; Bachelor of Psychology (Honours)
Tutor – Biology, Chemistry
Doctor of Philosophy (Medical Studies)
ATAR 93.65; 2021 HSC Distinguished Achievers List
ATAR 95; ADF Long Tan Youth Leadership and Teamwork Award
Tutor – Biology & Chemistry
ATAR 94; Bachelor of Engineering (Honours) (Electrical)
ATAR 95.65; Bachelor of Applied Science (Speech Pathology)
Weekend Support Team Leader
Bachelor or Arts (Honours)
Tutor – English, Maths, Legal Studies, Business Studies & Economics
Master of Teaching (Secondary Education)
Tutor – Maths & Chemistry
ATAR 99.8; Advanced Science and Engineering
ATAR 96.65; High School DUX 2019 & 2020
ATAR 98.6; Bachelor of Actuarial Studies/Bachelor ofCommerce
Tutor – English, Maths & Biology
ATAR 95.1; Bachelor of Science / Bachelor of Creative Intelligence and Innovation
Tutor – Maths, Chemistry & Physics
ATAR 98.8; Bachelor of Applied Science (Diagnostic Radiography)
ATAR 98.25; Bachelor of Computer Science / Media Arts
ATAR 98.4; Bachelor of Arts/Bachelor of Advanced Studies (Politics and International Relations)
Tutor – Legal Studies, Business Studies, Economics
ATAR 95.05; Bachelor of Commerce and Laws (current)
Tutor – Legal Studies & Business Studies
Bachelor of Laws (Hons) / Bachelor of Commerce (International Business)
Tutor – Maths, Physics, & Economics
ATAR 98.95; Commerce/Law, Majoring in Banking
ATAR 99.75; Doctor of Philosophy (Physics) and Bachelor of Science (Advanced) (Honours)
ATAR 99.2; Bachelor of Medical Science
Tutor – Maths & Chemistry
ATAR 99.45; Bachelor of Actuarial Studies with Professional Practice (Honours)
Tutor – Maths & Business Studies
ATAR 91.25; Bachelor Of Advanced Computing
Tutor – Maths, Legal Studies, Business Studies
ATAR 99.25; Bachelor of Arts (Politics) / Bachelor of Law at the University of Sydney